Kokkola Industrial Park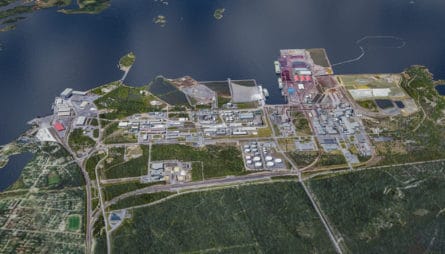 Kokkola Industrial Park (KIP) is Northern Europe's largest concentration of inorganic chemical industry, where several companies leading in the chemical and metal industries operate. In the Industrial Park, there are 15 production plants and nearly 60 service companies. These companies employ 2 250 people directly. The size of the industrial are is 700 ha. Kokkola has grown into a strong chemical cluster and an accumulation of global businesses. Competence is reflected both in the process know-how of the Industrial Park and in the focus on training and high-level research.
KIP's companies access several market areas and many different indicators confirm their leading position in the world. Production facilities are mainly international and a great share of their production is exported all over the world. Location of the Port of Kokkola in the Kokkola Industrial Park is a major factor in supporting the export industry. Behind the Park's success, there is a strong, decades-long cooperation and living in so-called industrial symbiosis. Many levels of different synergies, such as utilization of process industry's side streams, centralized service production, and the joint development of business culture especially around EHSQ (environment, health, safety, quality), have been established between companies.
KIP – the area full of possibilities!